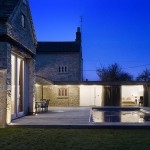 MS Building & Renovation Ltd provide a high-quality construction service throughout South-West England. Services range from conversion, renovation, new-build and minor property maintenance and repairs.
MS Building & Renovation Ltd are an established company with many years of experience. We endeavor to reach the highest standards of workmanship, whilst collaborating with some of the country's top architects, designers and consultants to create outstanding end results.
Through developing an entrusted and beneficial working partnership with client's, consultants, supply chain and local communities, we are able to monitor time, cost and quality to deliver our high-standards.
In-House
The company has the skills and resources available in-house to provide a client focused service that delivers quality construction projects in a safe and professional manner. From initial contact to completion, we maintain a professional and consistent approach.
Our in-house quantity surveyors are highly experienced in all aspects of the construction industry
Quotations include a detailed breakdown with firm but realistic deadlines
Experienced management team provide administration of the building contract to Practical Completion
Providing focused local delivery through our offices and partnerships
Providing flexible procurement
Strong communication skills between designers, architects and on-site tradesmen.
Operational and strategic planning is carefully procured from concept through to completion
Good Record working with English Heritage, Historic Building Conservation & Development Control.
Full contractors insurance.
Strictly vetted sub-contractors
Committed to ensuring the highest standards of Health and Safety and CDM regulations are adhered to